Free Spins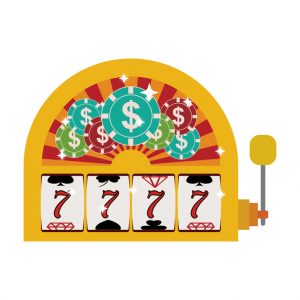 As professional casino reviewers, we're constantly throwing around terms, like No Deposit Bonus or Free Spins. Sometimes we forget that not everyone knows exactly what they mean.
In this guide, we want to explain to you exactly what Free Spins are, how they work and why you should be taking advantage of them!
A free Spin is the chance to spin the reels on any casino video slot, without paying for it.
If a casino offers you Free Spins on a certain game, when you click 'Spin', no money will be deducted from your account balance. Many games include a Free Spins bonus round, but we're specifically focusing on the Free Spins casinos credit to your player account.
No Deposit Free Spins
So what is the difference between Free Spins and 'No Deposit Free Spins'?
It's pretty simple but it's a difference new casino players should learn. To avail of Free Spins some online casinos require you to make a deposit. An example of this would be: "Deposit $30 and get 300 Free Spins!".
But a No Deposit Free Spins offer means you get Free Spins without depositing any money. These are sometimes offered within a Welcome package but other casinos will award them to loyal customers periodically.
Can Free Spins Win you Real Money?
Yes, sometimes. Usually if you haven't paid for the spin on a pokies game, your winnings from it will be added to your balance. These are usually subject to playthrough or wagering requirements. Just check the terms and conditions before you play.
Free Spins? What's the Catch?
Well, a happy customer is a loyal customer. Usually a 'Free Spin' will be an established stake that spins at the lowest amount. You could be offered a €0.01 Coin Value with 10 pay lines. The Free Spin would cost the casino €0.10. If you're offered 20 Free Spins, it costs the casino €2.  If you look at the bigger picture, $2 is not that much to entice a customer to sign up and make a deposit or to just keep coming back
Wagering Requirements
These requirements are basically the catch in any casino offer. Even though Free Spins actually cost you nothing, but wagering requirements are the hoops you have to jump through or the amount you have to wager, till you can access your winnings or cash out.
For example, you could get 20 Free Spins and win €30 in total from these. If there is a wagering requirement of 10x, you must continue to play with your $30 winnings until you've wagered through €300. Once you've spun through €300, you' can withdraw whatever is left. It sounds more difficult than it is, most games have very high "Return to Player Percentages". This means they pay out a lot and when playing you can easily go up and down and spin through huge amounts from a small starting figure.
Wagering requirements vary from site to site, starting from 10x going all the way to 50x. But the industry standard is usually 30x. But the lower the wagering requirements are,  the better it is for you.
Free Spins means Free
It's a rare casino you'll find with a 0x wagering requirement, but they do exist. These casinos let you instantly withdraw your winnings from any Free Spins they offer you. Casinos who offer this are pretty much giving out free cash. But there are a few online casinos who see this short term loss as a long term gain. These casinos tend to have excellent customer retention for good reason.
Tips for Getting More Free Spins from Online Casinos
Free spins aren't only for brand new players. In fact, lots of casinos offer constant free spins promotions which may give a certain number of spins on new slot games to give players a chance to try it. This makes players feel like loyal customers and also entices them with new games. Just keep up with your favourite online casino's ongoing promotions and emails to ensure you don't miss out on any of these free spin offers. Generally though you're more likely to be considered a potential depositor who will be notified with "members only", exclusive offers if you make at least one real money deposit at the casino. By making minimum deposits (usually of around $10 to $50), the casino will consider you a valuable player and they'll offer you incentives to keep you playing with them.